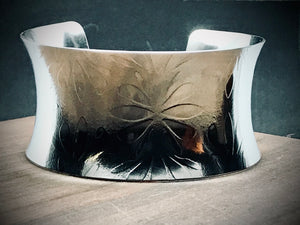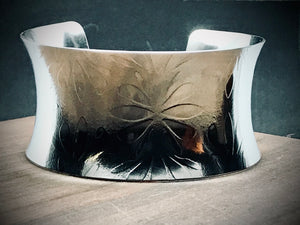 Anticlastic Lotus cuff bracelet
Do you need a little more zen in your life? Give yourself a gift that will remind you to breathe.... I made this custom design to honor one of my favorite flowers, the lotus. Rising out of the muck, it gives you a moment of beauty and light against the dark. The bronze has a patina to help bring out details where the nickel silver is polished to a high shine so the details are more subtle.
These fit an "average" sized wrist and were made with six inch blanks. If you would like your bracelet to be lined, please add a note to your order. Lining is done with a suede and is an extra ten dollars.
*To make the bracelet ends open, slowly pull apart while twisting back and forth, if you pull straight out, the sides of the bracelet can kink and look dented.