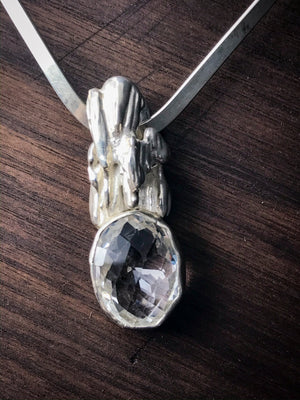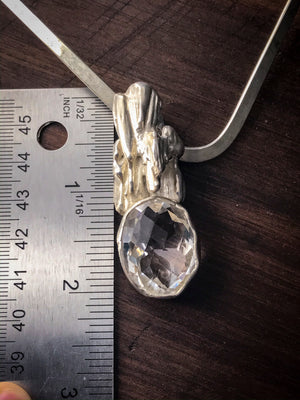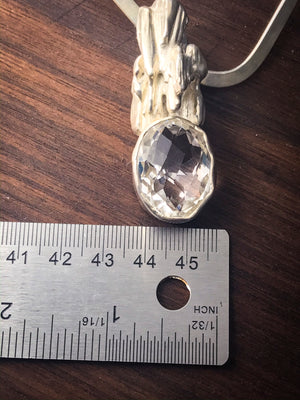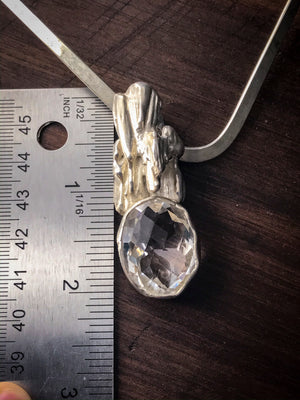 Icicle pendant
Bring out your inner queen with a pendant that looks like it should be on royalty. This spectacular faceted checkerboard 17 x 22mm clear quartz is dramatically set with a large broomstraw casting in sterling silver that is reminiscent of a large icicle.  This is a pendant with some serious presence, perfect for a larger chain or that omega you have that's been waiting for the perfect pendant to set it off.

Overall pendant size is .75" by 2"
Additional heavyweight chains can be purchased, please ask for pricing and sizes available.