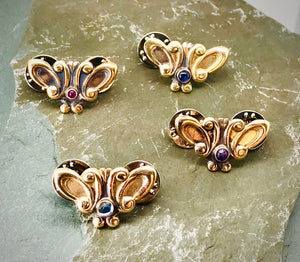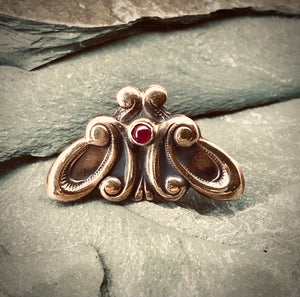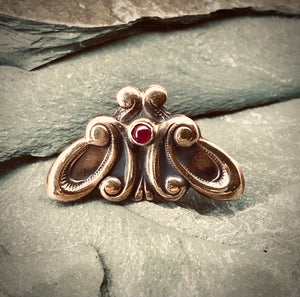 Moth lapel pin/ Tie tack
These are just the cutest little pins! This art nouveau moth design is the perfect compliment on any winter coat lapel, scarf, hat, sweater or even the dreaded TIE that you have to wear on the one day you go in to the office. 
This pin is made in bronze with a patina to bring out the details and set with a great little ruby cabochon.
Options - Ruby- $58, Sapphire- $58, Blue Topaz- $48, Amethyst- $48